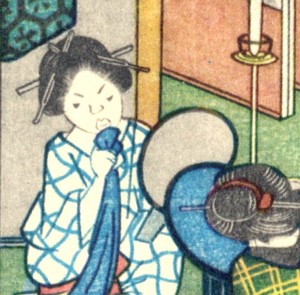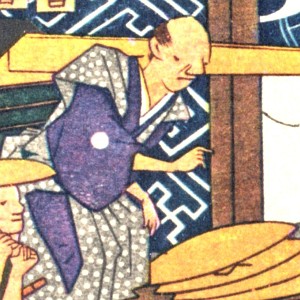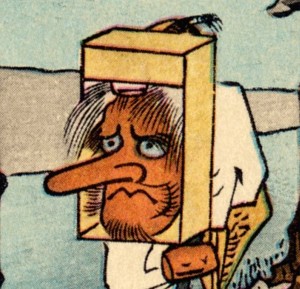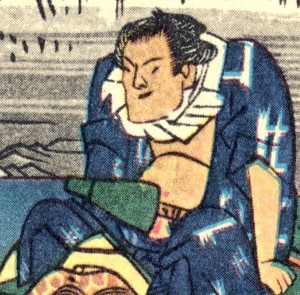 The Tokaido Project
See the Tokaido Project photo gallery for a few of my favorite photos of my travels in Japan.
As Robert Browning said, "The best-laid plans of mice and men oft do go astray."
My plan for a collection of short stories has now evolved into a historical fiction series, Tōkaidō Travelers. It all started with the travelers and workers brought to life in Utagawa Hiroshige's woodblock print series, The Fifty-Three Stations of the Tōkaidō. They inspired me to learn about the lives of commoners in 1830s Japan. After ten years of travel and research, I wrote Tōkaidō Adventures: Travelers and Traditions on Japan's Great Eastern Sea Road, a collection of fifty-seven short stories, each inspired by a person in one of the prints. I set out to get it published.
That resulted in lots of rejections from literary agents and publishers. A staff member of the Japan Foundation and a literary agent explained the problem. No one would be interested in a short story collection until I wrote a novel. So I wrote a novel. The novel, Samurai Artist: Hiroshige's Tōkaidō Journey, is now finished. It imagines Hiroshige's struggles to pay for his travels and find a publisher (I sympathized), followed by his adventures meeting hundreds of travelers and workers on the Tōkaidō and then returning home to the pressures of creating a series of prints that broke many of the Edo publishers' rules.
The Tōkaidō Travelers series will continue with future novels. I'm already working on one of the characters from Samurai Artist. Once the novel and short story collection are published, I'll ask readers to suggest other characters to bring to life.
Hiroshige's Edo is nothing like today's Tokyo. But his last great print series, One Hundred Famous Views of Edo, helped me visualize the city where the samurai and townspeople lived, shopped and played during his lifetime. Only small traces of the Old Tōkaidō exist today, but as we learned from our friends and travels, there are many connections between Edo Period life and beloved traditions that are part of today's family and community life. Each short story in Tōkaidō Adventures includes a photograph showing a tradition from the story that's alive and well today.
In addition to books, periodicals, and online research for the novel and short stories, my characters developed through the help of our Japanese friends, home stay students and their families. Through them I've met craftspeople, storytellers, owners of old inns and the wife of a fifteenth generation village headman who shared her family's stories and traditions. They've all helped me understand Japanese culture, including: the intricacies of sumo wrestling, the proper etiquette at inns, the enduring traditions of temple and shrine rituals and much more. We've visited museums, castles, small villages and restored shops and sections of the Tōkaidō that have all contributed ideas and authentic details. Though my characters are fictional, many of their stories are based on biographies, autobiographies and historical events.
Through the novel and short stories, readers will be immersed in the joys and challenges of everyday life for samurai high and low, townspeople, merchants, day laborers and farmers – men and women – as they cope with the politics, economics and religions of Edo Period Japan.
While I return to my quest to find a literary agent, you can enjoy the first chapter of Samurai Artist and one of my favorite stories from Tōkaidō Adventures. Please let me know what you think.
Click here for Chapter One of Samurai Artist.
Click here for the story of Tetsu, a feisty farm woman from Tokaido Adventures.